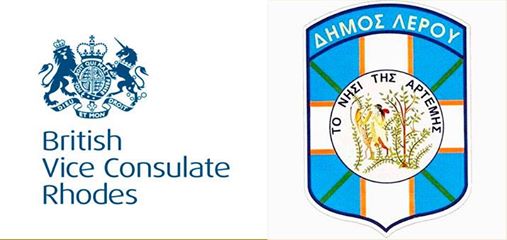 We would like to kindly invite all British nationals residing on Leros for an open meeting with the British Consular team of Rhodes on Friday 25 August 2017 at 18:00 until 19:30 at the City Hall of Leros (Municipal Council Hall) in Platanos.
This will be an opportunity for us to meet you, explain our role and what we do and discuss issues of common concern.
Our host, the Mayor of Leros Mr. Michalis Kolias will kindly participate and join our discussion.
All are welcome! Rhodes Consular Team:
Rania Kossiori, Nelly Arghyropoulou, Geraldine Cunningham